Anette Sjogren - Licensed Psychotherapist (MFT)
Licensed psychotherapist, marriage counselor, mental health issues, couples counseling, couples therapy, individual therapy, parenting and divorce, psychotherapist, psychotherapy in Noe valley San Francisco
Welcome
My name is Anette Sjogren and I am a licensed therapist (MFT) and marriage counselor. My private practice is on 24th Street in Noe Valley, San Francisco. I also have a practice in Walnut Creek in the East Bay. I have been practicing therapy for many years, helping adults, couples and children with a wide variety of issues.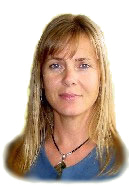 I work to uncover underlying feelings and issues that are preventing you from feeling fulfilled in life. I work towards helping you deepen your relationship with yourself, with your loved ones and with the world around you.
Therapy is a mutual exploration and discovery of you, your past, dreams, fears and longings. We will attempt to find the inner most you, your meaning and path, and the skills, talents and dreams you have forgotten along the way.
My approach is warm and caring and based on mutuality, understanding and acceptance. My role is as a companion and counselor to you on your journey. Our goal is to find your true self and learn how to share that self in deeply meaningful relationships and life choices.
I combine depth, problem solving skills and humor to translate insight into change. Therapy doesn't judge. There's no preferred way of living, being or thinking. Our aim is to reveal the naturally energetic, loving and productive person that you already are inside.